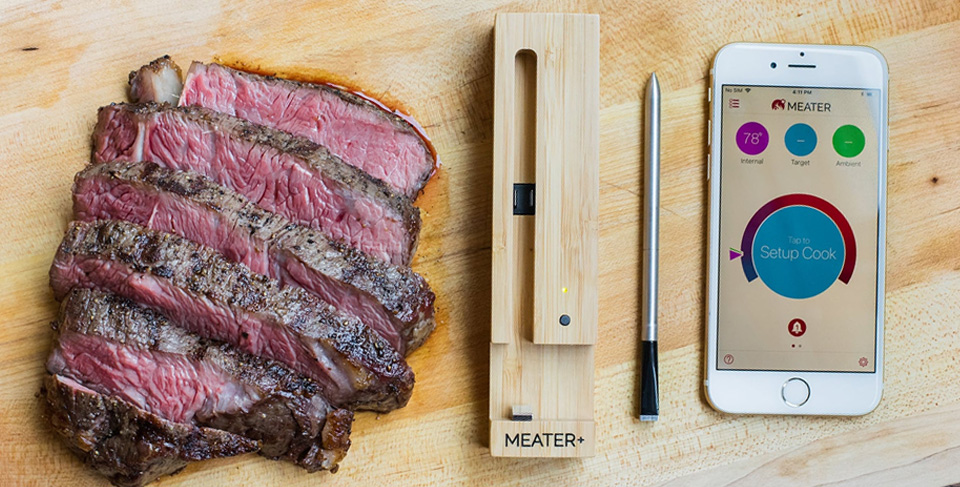 We are giving away a FREE MEATER+ Smart wireless meat probe (worth £99) with selected Caple ovens until the end of 2019

Don't let wires get in the way
Cut the cord with MEATER. The first truly wireless meat thermometer.
Remove the guesswork from cooking.
MEATER can estimate how long to cook your food to get the perfect results.
Versatile cooking tool.
No matter the cooking method, use MEATER on a pan, oven, grill or rotisserie to measure your food's internal temperature.
Using bluetooth, connect the probe with your smartphone to monitor how your food is cooking.
Select how you would like it cooked, for example medium rare, your phone will then notify you once the joint is ready and calculate the resting time required.
Get your free MEATER+ when you purchase one of the selected Caple ovens below: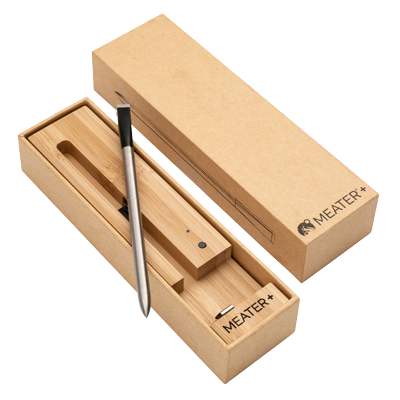 MEATER+ Specs:
Stainless steel, water resistant and easy to clean
Bluetooth 4.0 wireless connection
Maximum internal temperature: 100°C (meat)
Maximum ambient temperature: 275°C (cooker)
Rechargeable: Over 24 hours of continuous cooking
Dimensions: 130mm length and 6mm diameter
Charger Specs:
Store and charge your MEATER probe
Magnetic backing: Attach anywhere
Charges MEATER up to 100 times with one AAA battery
Real wood to match any kitchen or outdoor decor
LED indicator to show battery state
Dimensions: 157mm L x 37mm W x 28mm H
App Requirement
iPhone and iPad apps for iOS 10.3 and later
Android app for versions 5.0 and later
Hurry offer ends December 2019